Testimonials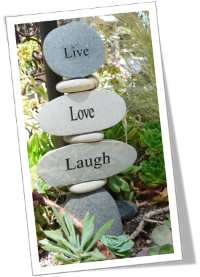 My clients are getting the results they desire!
Already my clients are seeing the results they desire in their life. In just a few short session they see great improvements in their daily lives and well being. Here are just a few of their stories…
J.D.
Through Anna's professional skills and knowledge our lives have been changed for the better. Blended families can be hard but you have given us the tools to make life easy and much happier. Thank you Anna
G.K.
Thank you so much. I have been sitting with the paradigm shifting revelations during our last session, and have found myself noticing when things happen in a way that is not OK for me, and not letting myself take the blame. I think this is making me a nicer person as with not being so hard on myself I am in turn am not being so hard on other people. I found talking with you easy and not at all intimidating, even when discussing behaviours I have which need to change in order for me to develop and move forward from grief. I also found your approach quite inspiring as it is so gentle and kind.
jif1
I have recently completed Anna's "At Ease" Professional Development Program. Through this programme Anna has given me a set of tools and strategies which have lowered my anxiety levels and raised my confidence. My outlook for the future has also improved, with a new sense of direction, clarity, and control. I would not hesitate to recommend Anna to anyone seeking help with Anxiety.
herbie09
Recently my 6 yr old son was going thru some anxiety issues. I noticed Anna's ad in our local paper and gave her a call. I spoke to Anna and made an appointment. Anna was fantastic, she instantly put my son at ease. She worked with my son and she was able to gain his trust easily and he talked to her about how he was feeling. We have seen Anna twice now, and she has helped us get back our amazing boy. I would recommend Anna to any parent/person for themselves or their child. She is brilliant!
dimples11
Anna is a wonderful person who helped me get my life back on track after my mental and physical health was affected by the Canterbury earthquakes. She has extensive knowledge and lots of experience. Her calm and friendly manner helps you feel relaxed while you are working through your issues to a positive outcome.
Ben
I saw Anna for Scenar therapy post rotator cuff surgery. I was experiencing a great deal of pain which was restricting my movement. After 3 sessions my pain level was significantly less and as a result I gained considerably more movement. I continued with the scenar treatment for on going pain relief and would thoroughly recommend Anna's scenar treatment.
innis3
I approached Anna after an illness which created significant anxiety issues for me. With Anna's experience and the Live Laugh Love course she was able provide me with effective relaxation techniques and strategies which greatly reduced my anxiety levels and is enabling me to enjoy much better quality of life.
Tim W.
My struggle to breathe was getting on top of me. I was using my inhalers more and more to get through my sporting activities and I was tired and lethargic. Since working with Anna 3 weeks ago to change this, my inhaler usage has dropped to minimal, my peak flow is up and I'm feeling better and fitter. I've been working outside in the cold weather and getting through my rugby games without that tight feeling in my chest. The process was easy and quick. I strongly advise anyone to seek Anna's help to make a huge difference in their lives.
L. D.
I used to suffer with an adverse reaction to insect bites, requiring antibiotics whenever I was bitten, with a large, red, swollen infection the size of an egg. On a recent trip to Fiji, after doing some NLP with Anna, the few bites I noticed were just small itchy welts which healed quickly and didn't become infected. I still can't believe it was so easy to change this - thanks Anna, I had a lovely holiday.
Sue
Thanks Anna - you've changed my life. I feel a whole lot better about what went on in the past, you've given me the tools to deal with that, and also face the future with confidence.
Tom R
I was having trouble sleeping - it was amazing how quickly that changed after seeing Anna. I'm really greatful for what you did.
Elena
I've been struggling with people saying "no" to me for years. It held me back from marketing my businesses. The fear of rejection used to be so strong that sometimes I couldn't tell people what I did for a living. Anna helped me achieve a dramatic change in my thinking. I can't quite put my finger on how exactly it changed, but I noticed that I am now telling everyone about my new NLP practice and receiving a great response. Thank you Anna.
Tracey
The urge to smoke has gone.... On the odd occassion I will have a fag with the girlfriends... but the urge the next day and following on is not there, it's my choice totally..... the demon that was there, that used to take over has just gone. It works...